Parham Bridges is proud to be the hub of play for tennis leagues throughout Jackson, Mississippi.
On any given day, we'll have a wide range of leagues going on, featuring players from all ability levels, ages, teams, and organizations.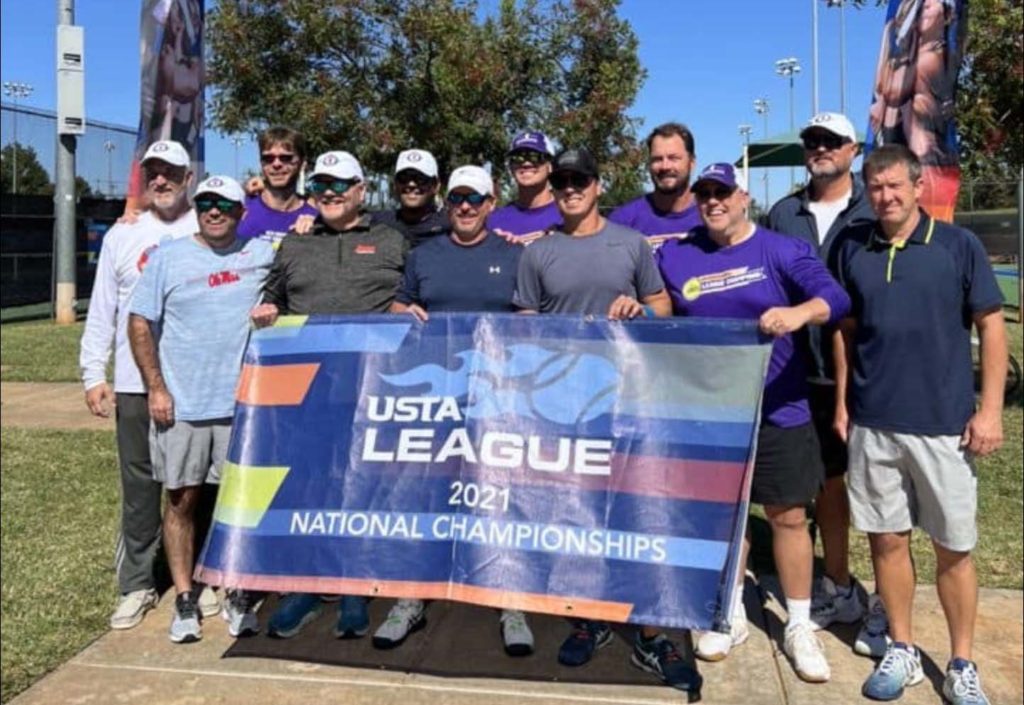 Tennis leagues in Mississippi at Parham Bridges are a great way to meet people, stay in shape, and improve your tennis game.
The various leagues we host provide an opportunity to play tennis with other people of similar skill levels in a competitive yet friendly environment. You're also able to participate in leagues as a member of a tennis team, typically composed of multiple players of similar skill levels. Most often, tennis leagues have different divisions for the many skill levels, so you can be sure to find a group of players that is a good match for you and/or your team. Our leagues are a fantastic venue to stay active and have fun, whether you are just starting your tennis journey or are an experienced player. 
USTA Leagues Mississippi
The most popular tennis league in the United States is the USTA, with over 300,000 team members. If you participate in Mississippi's USTA league, you're in good company! Over 26% of USTA members are right here in USTA Southern which also includes Alabama, Arkansas, Georgia, Kentucky, Louisiana North Carolina, South Carolina, and Tennessee. Parham Bridges is thrilled to host a majority of the USTA leagues in Jackson which means you have access to a lot of different teams, players, and tournaments!
All USTA leagues enable players to compete at their NTRP level or with players a level up or down, working toward qualification and participation in State, Sectional, and National Championships, as applicable. Each league offers tennis play in each level for the age groups of 18 & Over, 40 & Over, 55 & Over, 65 & Over in the following:
USTA Spring League: This is team play and you must be on a team to participate. Each player plays at their own skill and level, representing your team in doubles, men's, and women's, organized by level (2.5 through 4.5 and Open). Winners earn points towards your team total and the team with the highest combined points overall wins.
USTA Mixed Doubles Leagues: Men & Womens Teams with Players at the same levels compete in mixed doubles.
USTA Tri-Level Leagues: Mix of levels within a range. This is a great way to meet players that are much better or new to the tennis community. Little Tri is a team of 3.0, 3.5, 4.0 players. Big Tri is 3.5, 4.0, 4.5 level players on a team together.
USTA Combo Doubles Leagues: doubles with another player who is one level above or below you.
USTA Adult Leagues: Play at your level (men's and women's, singles or doubles).
USTA Junior Leagues: Ages 5-17 team play.