Men's Tennis Attire
Whether you're a weekend warrior looking for comfortable gear for your recreational tennis games or a serious competitor searching for the best tennis apparel to help you take your game to the next level, having the right men's tennis outfit makes all the difference. When it comes to choosing the best tennis clothing for men, there are many aspects to consider to ensure you get the comfort and protection you need. Here are a few tips from your local tennis pros on what to look for when shopping for men's tennis apparel and why Overkil Pro Shop in Jackson, MS is your go-to source for essential tennis gear.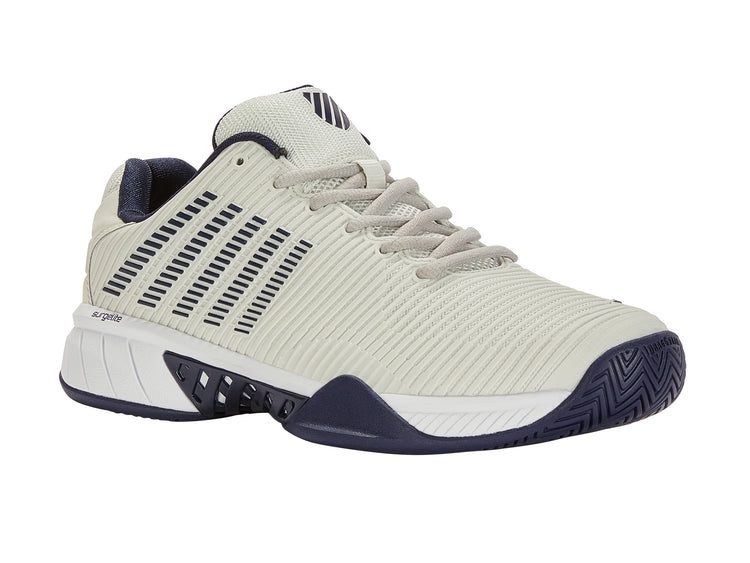 The Best Men's Tennis Apparel
Choose Performance-Driven Fabrics
The fabric used in any tennis clothing can make all the difference when it comes to performance on the court. The material needs to be lightweight and breathable to help maintain air circulation, keep you cool, and wick sweat away. You'll also want a material that is flexible so that your movement is not restricted. Double-stitched clothing is a must for tennis, mainly for reinforced durability to withstand active movement. There are even some men's tennis clothing brands that have UV protection built into the fabric of the clothes! The best fabrics for tennis clothing include cotton, polyester, spandex blends, and moisture-wicking synthetic materials.
Consider Comfort, Fit, and Support
In order to perform at peak level on the court, you have to feel comfortable and have clothes that fit well. Thus, comfort is high on the priority list when shopping for men's tennis attire. You'll want to try on any men's tennis shorts and shirts to ensure they're not too tight, which will restrict movement, or too loose/baggy, which can get in your way during a match. Some tennis clothing for men comes with built-in padding to offer extra comfort and support during play. It's also helpful to select clothing that is built for versatility and weather conditions, such as those with ventilation panels or layerable options.
Check Out Accessories
Accessorizing is not just for the ladies! Don't overlook accessories when shopping for men's tennis apparel. Headbands, wristbands, sunglasses, durable shoe laces, and shoes designed specifically for your preferred court surface, provide much-needed comfort and protection on the court.
Where to Buy Men's Tennis Clothes Jackson, MS
Finding the perfect tennis outfit is made simple when you visit Overkil Pro Shop in Jackson, MS. As tennis enthusiasts ourselves, we understand your needs as a player, and we only carry the top men's tennis brands that deliver optimal performance and comfort. We have a wide selection of men's apparel for tennis, complete with functional design features, performance fabrics, and accessories to finish the look. Tennis brands for men that we carry include Under Armor, Fila, Nike, K Swiss, Brooks, Asics, and so many more! Our stock constantly rotates so you'll always discover new options to consider when searching for tennis gear. Stop by Overkil today and find everything you need to propel your game to the next level!